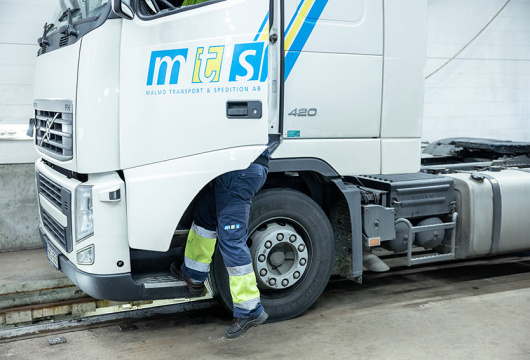 Mobility package surcharge from April 1.
During February 2022 the second phase of EU:s Mobility package was implemented. The mobility package means, among other things, stricter regulation for cabotage transports, increased salaries for truckdrivers, extended requirements of documentation as well as mandatory registration of all drivers in a united European database, which means a lot of extra administration work for the hauliers.These new directives aim to create a fairer competition on EU:s inner logistics market and to improve the working conditions and compensation levels for the truck drivers.
The exact consequences of these new directives have been difficult to predict, except that they inevitably would lead to higher costs, longer transit times and intensed lack of capacity in the market.
MTS has deliberately awaited to see the actual impact these new directives had on our costs. After analyzing the result we are now forced to introduce a mobility surcharge of + 8 % which takes effect from 1 April 2022, this as a direct consequence of the EU mobility package.
The EU Mobility Package will continue to be implemented in several steps in the coming years until 2026. As there is great uncertainty about any further effects of this mobility package, we reserve the right to adjust the surcharge if necessary.
Of course, MTS welcomes all initiatives aiming to improve the working conditions for the drivers and creating a fairer competition in the transport market and we continue to work tirelessly to deliver flexible logistics solutions of highest quality to our customers.