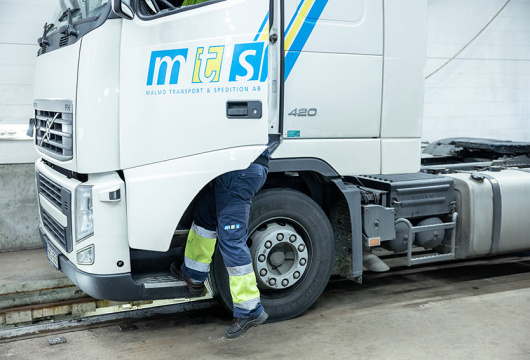 In February 2022, the second phase of the EU Mobility Package was implemented.
The first phase has already been introduced and it was mainly about driving- & resting times, ability for drivers go home every 4 week and requirement for employers to arrange overnight facilities for the 45-hour rest (prohibition to spend the night in the truck during the 45-hour rest).
Phase two focuses mainly on cabotage transports, drivers' compensation levels and increased requirements for administration and documentation for the hauliers. Here is a brief summary of what phase two includes:
• The truck must, without exception, return to the country of origin at least every eight weeks
• Stricter regulation of the cabotage rules, which now also applies to combined transports. After a maximum of three domestic transports in seven days, the truck must leave the country for four days "cooling-off period" before it can return.
• Stricter requirements for documentation and registration of the driver's posting in the united European database, IMI. This means increased administration for our hauliers and drivers, which leads to increased administrative costs.
• There will be a requirement for the driver to have a minimum wage that corresponds to the wage level in the country where the work is performed. This must also be registered and reported to the authorities in different systems´, which will cause even more administrative work for the hauliers.
• Tax changes are introduced in a number of Central- and Eastern European countries. This has a significant effect on wage level for hauliers, partly due to the removal of previous tax-free allowances.
The EU mobility package will continue to be implemented in several stages in the coming years, for instance with requirements for smart tachographs in both trucks and transport vehicles over 2.5 tons.
We follow the development closely and will inform our customers accordingly.