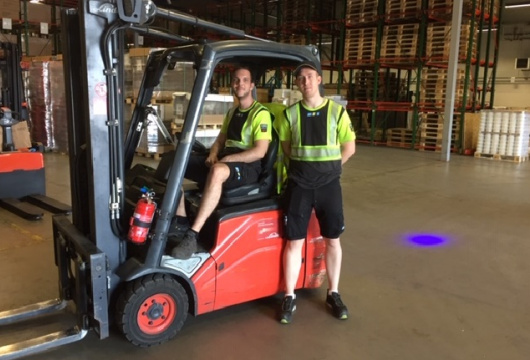 We have the great pleasure to present our new warehouse workers Oskar and Peter.
Peter Klint is a 27-year-old Trelleborg-lad who used to work as personal assistant in the elementary school. But the last years he has worked in the logistics industry and above all, he is a very skilled fork-lift-driver. He most recently comes from Crosseurope / ScanGlobal.
Oskar Hantosi is 27 years old and during holidays and peak-seasons the recent years he has worked extra in MTS terminal. He finished his studies in Budapest last year and now he has found his way back home to Sweden and MTS.
We welcome Oskar and Peter to the MTS family.
We would also like to take this opportunity to thank Peter Flood for his years at MTS and wish him best of luck with his new challenges.